C'est sur ce thème qu'a commencé le talk donné par Brené Brown à la conférence 99% de NYC.
Selon elle, la vulnérabilité est source de:
– d'amour
– d'appartenance
– de joie
– de confiance
– d'empathie
– de créativité
– d'innovation
En se laissant aller à notre vulnérabilité, nous nous autorisons à explorer bien des domaines passionnants et très importants pour l'entreprise. « Get out naked » et n'ayez pas peur des critiques.  Car le risques est bien là.  Mais pour s'en protéger, elle s'est donné une discipline bien particulière.
Elle s'imagine à chaque fois dans une arène et ne prend en compte que les critiques de ceux qui combattent réellement avec elle.  Car ceux qui vous observent de leur pied d'estale et se permettent d'émettre des critiques n'ont pas voie au chapitre selon elle, car ils ne savent pas ce que c'est que de combattre et ne sont pas avec vous pour faire face.  Aussi, même si elle entend les critiques lorsqu'elles se veulent constructives, elle s'en protège lorsqu'elles ne le sont pas, tant que la personne ne vient pas combattre.
En savoir plus sur Brené:
http://www.brenebrown.com/
https://twitter.com/BreneBrown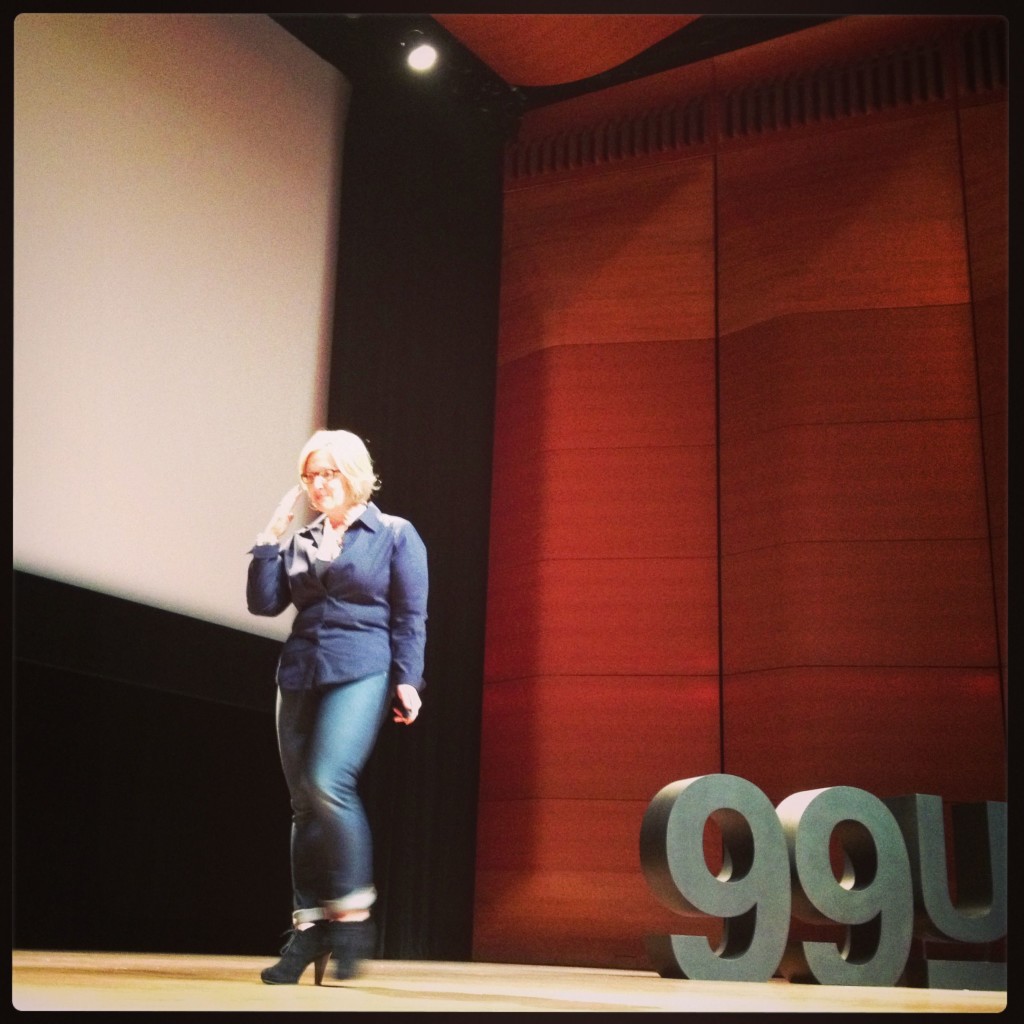 Sa Bio:
Brené Brown, Ph.D., LMSW is a research professor at the University of Houston Graduate College of Social Work. She has spent the past decade studying vulnerability, courage, worthiness, and shame.
Brené is a nationally renowned speaker and has won numerous teaching awards, including the College's Outstanding Faculty Award. Her groundbreaking work has been featured on PBS, NPR, CNN, and has appeared in The Washington Post, Psychology Today, and many other national media outlets.
Her 2010 TEDx Houston talk on the power of vulnerability is one of the most watched talks on TED.com, with over 6 million views. She gave the closing talk, Listening to Shame, at the 2012 TED Conference in Long Beach.
Brené is the author of the #1 New York Times Bestseller « Daring Greatly: How the Courage to Be Vulnerable Transforms the Way We Live, Love, Parent, and Lead » (2012). She is also the author of « The Gifts of Imperfection » (2010), and « I Thought It Was Just Me » (2007).
In 2007, Brené developed Connections, a psychoeducational shame resilience curriculum that is being facilitated across the nation by mental health and addiction professionals. The Connections Certification process was launched in 2012.
Cet article est inspirée par la conférence 99U à laquelle nous avons assisté les 2 et 3 mai 2013 à NYC.